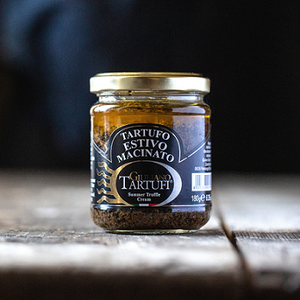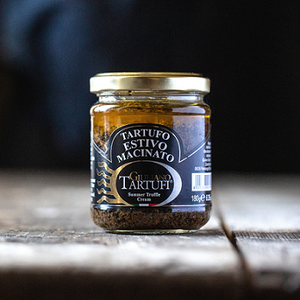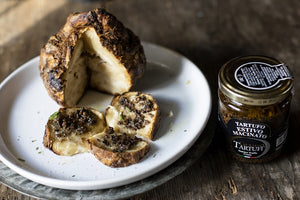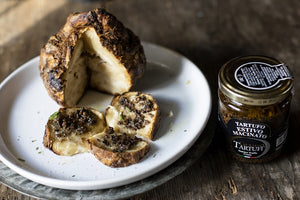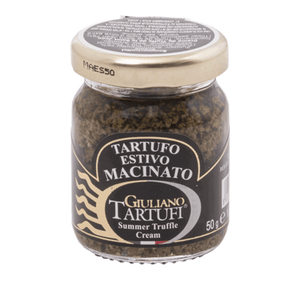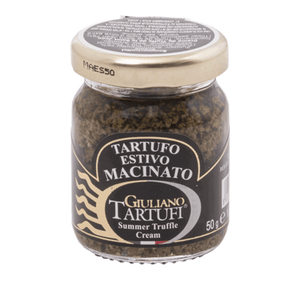 MINCED BLACK SUMMER TRUFFLE
This is the best way to preserve the real taste of black truffles. We select the highest quality truffles and mince them very thinly before being preserved in extra virgin olive oil.
It is ideal as a condiment for croutons and fillings for appetizers, as a sauce for first and second courses, omelettes and as a base for all truffle dishes.

Try our recipe:
Ingredients: Black Truffles, Extra Virgin Olive Oil, Olive Oil, Salt, Truffle Flavouring.
Size: 50-80-180 gr
Reference MAES