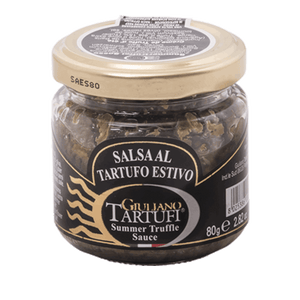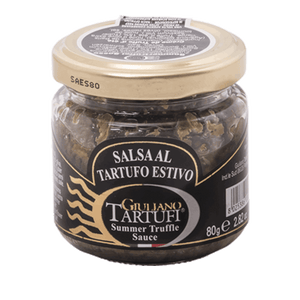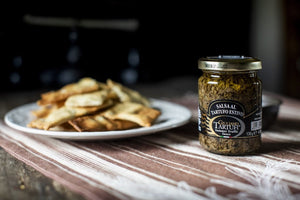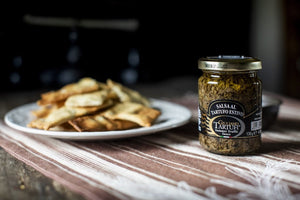 SUMMER TRUFFLE SAUCE
This sauce is a real pleasure for the palate, perfect as a base for truffle appetizers, first and second courses.

Use it to create deliciuos sandwiches or as a dressing for meat dishes and omelettes. You can add some olive oil or mayonnaise to make a delicious dressing.
It contains 15% truffle.
To optimally exploit the qualities of the product, it is recommended to use a quantity of 20/25g of product per person.
Size: 80-130-180 gr
SAES
Name: Summer Truffle Sauce (80 -130 -180 g ). Ingredients: Mushrooms (Agaricus bisporus), extra virgin olive oil, summer truffle 15% (Tuber aestivum Vitt.), sunflower seed oil, black olives, salt. Storage: room temperature. Once opened, store it in the refrigerator (+2° / +4°) and consume it within 7 days.
Reference SAES80 – SAES130 – SAES180