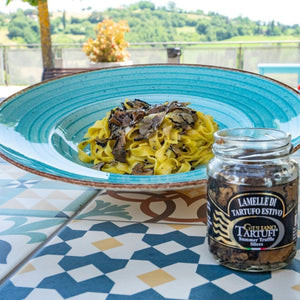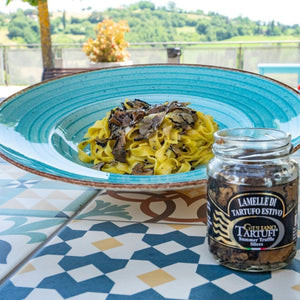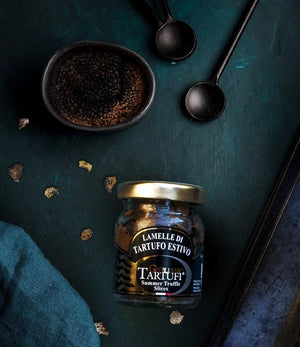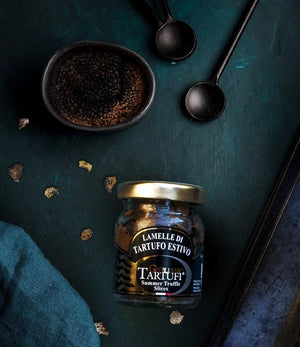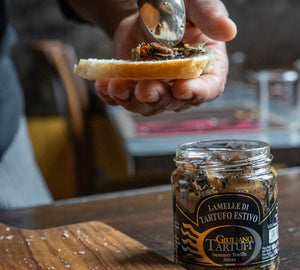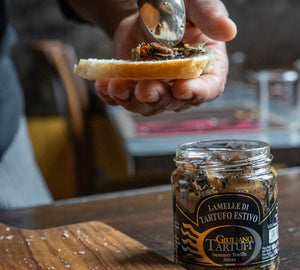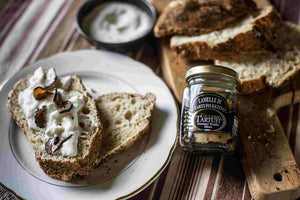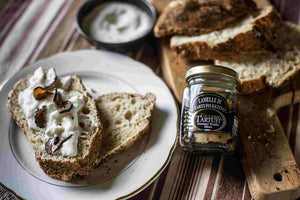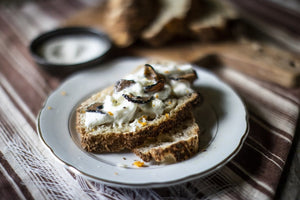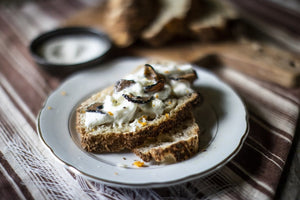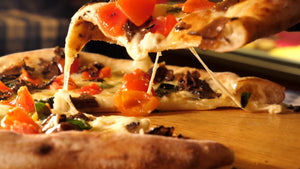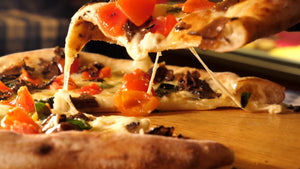 BLACK SUMMER TRUFFLE SLICES
This is the best way to preserve the real taste of black truffle. We select the highest quality truffles and shave them into 2mm thick slices. The slices are then soaked in a salt brine to enhance their natural flavour, before being preserved in sunflower seed oil.
Our preservation process extends the life of the truffle allowing you to enjoy the incredible taste of truffle at any time of the year. Use our Black truffle slices straight as a luxury garnish for almost anything; we recommend trying them on scrambled eggs, pasta, meat, pizza or salads.
Ingredients: Black Summer Truffle, sunflower seed oil, salt, flavouring.
Size: 50-80-180
 Try our recipe!
Pizza with summer truffle slices and pachino tomatoes
Nome: Lamelle di Tartufo Estivo (50-80-180 g). Ingredienti: Tartufo estivo (Tuber aestivum Vitt.), olio di semi di girasole, sale, aroma. Tmc 36 mesi - Conservazione: Temperatura ambiente. Una volta aperto conservare a +2° / +4°. Il prodotto non contiene sostanze allergeniche, nè conservanti, nè glutine, nè OGM. Prodotto in Italia da Giuliano Tartufi S.p.A., Zona Ind.le Sud 06026 Pietralunga (PG)
Reference LAES 50 – 80 – 180