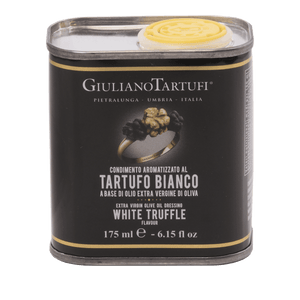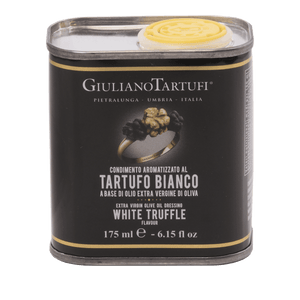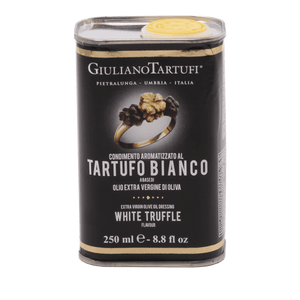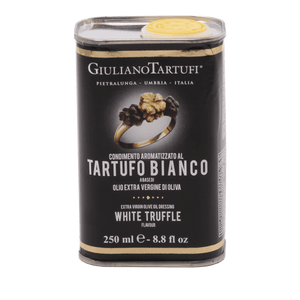 WHITE TRUFFLE FLAVORED EXTRA VIRGIN OLIVE OIL - TIN
The unmistakable and persistent flavor of Italian white truffle to make delicious appetizers and to add an intense touch to first courses, meats, omelettes or cheeses. A few drops are enough to create a base for all your truffle dishes.
Nome: Condimento aromatizzato al tartufo bianco a base di olio extra vergine di oliva in lattina (175-250 ml). Ingredienti: Olio extra vergine di oliva 99%, aroma. Tmc: 24 mesi Conservazione: Conservare in luogo fresco ed asciutto e al riparo dalle radiazioni solari. Il prodotto non contiene sostanze allergeniche, nè conservanti, nè glutine, nè OGM. Prodotto in Italia da Giuliano Tartufi S.p.A., Zona Ind.le Sud 06026 Pietralunga (PG).
Reference: OLT 175-250