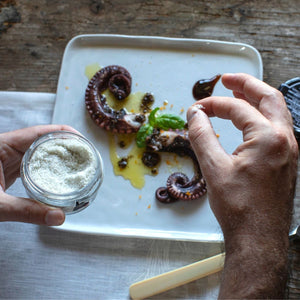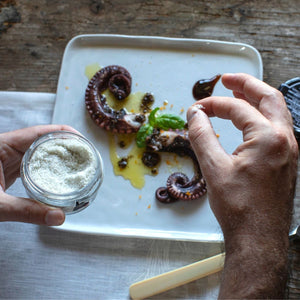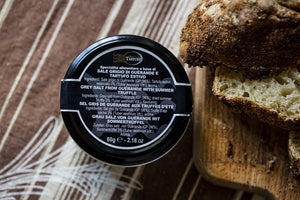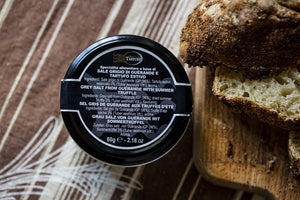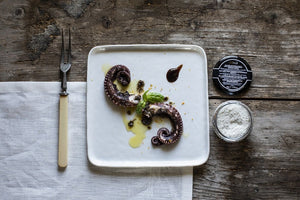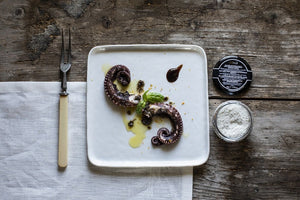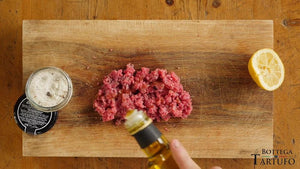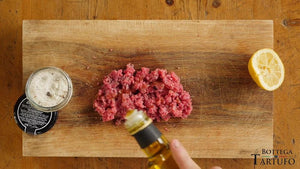 GREY SALT OF GUERANDE WITH TRUFFLE
This whole salt comes from the ancient tradition of Guérande, a village in the Atlantic Loire-Antique. Still collected with manual techniques and with wooden tools in order not to alter its composition.
How to use it: As a boiling salt for cooking pasta and as a condiment over grilled meat. Try it also on a meat tartare.
Try our recipe! 
Mediterranean grilled octopus 
Nome: Specialità a base di sale grigio di guerande e tartufo (60 g). Ingredienti: Sale grigio di Guérande IGP 96%, Tartufo estivo essiccato 3% (Tuber aestivum Vitt.), aroma. Tmc 36 mesi - Conservazione: temperatura ambiente. Allergeni: non contiene sostanze allergeniche. Non contiene glutine, nè conservanti, nè OGM. Prodotto in Italia da Giuliano Tartufi S.p.A., Zona Ind.le Sud 06026 Pietralunga (PG).