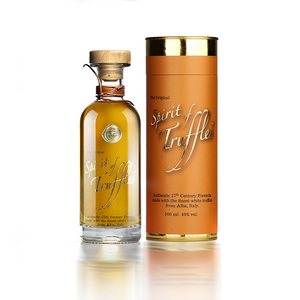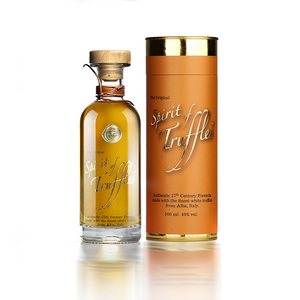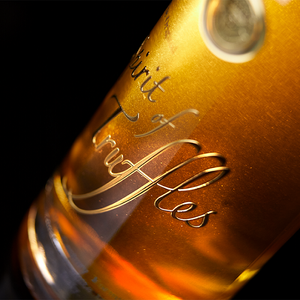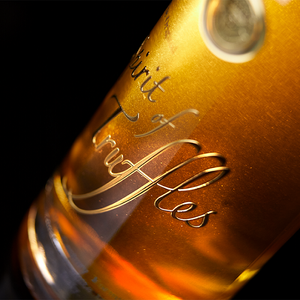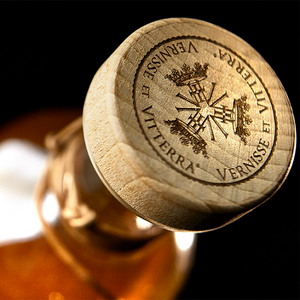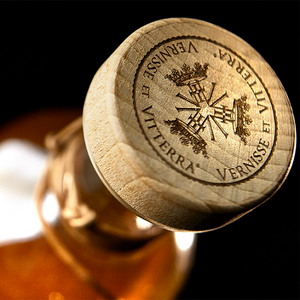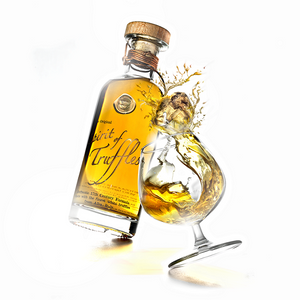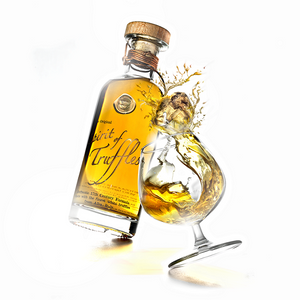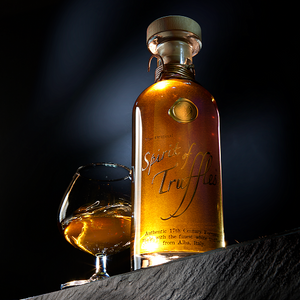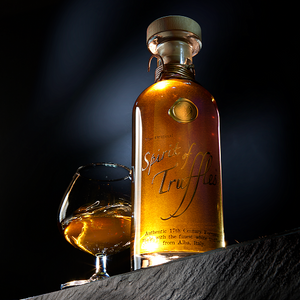 SPIRIT OF TRUFFLES
SPIRIT DRINK BASED ON AGED RUM AND REAL WHITE ALBA TRUFFLES
From the "diamonds of the kitchen", an infusion of rare Italian white truffles and other carefully selected natural botanicals, processed according to the ancient original Vernisse et Vitterra® recipe through a patented process.
The barrel-aged spirit, the heavenly aromas of the White Truffle from Alba, and the inviting nuances of smoky rum offer much more than a simple distillate. An authentic and unforgettable experience, full of unique flavors, distinguishable even with closed eyes, and an extraordinarily complex and rewarding sensation of truffles.
The unmistakable taste, the refinement of raw materials, and a packaging that represents the perfect balance between history and innovation (which celebrates the timeless elegance of calligraphic art, updating it with a modern and elegant design), make Spirit of Truffles® a unique spirit in its own category.
A truly rare product to share with friends and family, the perfect ending for a dinner based on meat or perhaps truffles, to be combined with a delicate dessert, or to be enjoyed at any time to make the simplest moments of conviviality more special.
Preferably savored straight at room temperature, Spirit of Truffles® is versatile so that it can also be enjoyed on the rocks, and it is an excellent base for sophisticated and unconventional cocktails.
100% Natural White Truffles 
500ml - 40% vol. 
SHIPPING: ONLY TO EUROPE
Commissioned by Aluxion Alliance S.r.l. with registered office in Via Beato Sebastiano Valfrè, 14 - 10121, Turin Italy
* The purchase is forbidden to minors under the age of 21 
* We invite you to drink responsibly