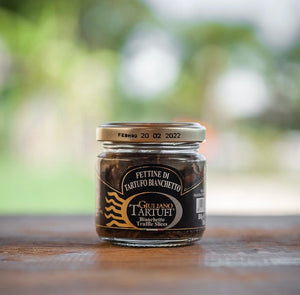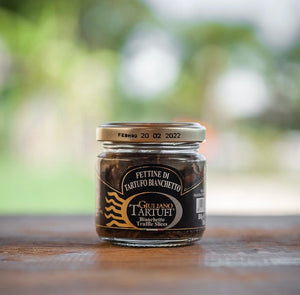 BIANCHETTO TRUFFLE SLICES
This product represents a good alternative to fresh truffle.
Our Bianchetto Truffle Slices are preserved in sunflower seed oil, which does not alter the flavour and colour of truffle.
You can use them to make delicious appetizers, first and second courses or salads.
Try them also on eggs or pizza!
Ingredients: Bianchetto Truffle (Tuber borchii Vitt.), sunflower seed oil, salt, flavouring. Once opened, store it in the refrigerator (+2° / +4°) and consume it within 7 days. 
Reference: FEBH80