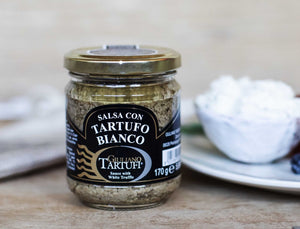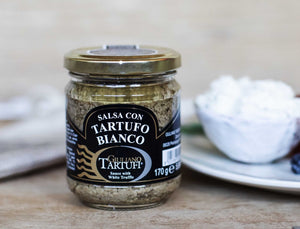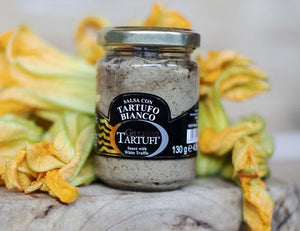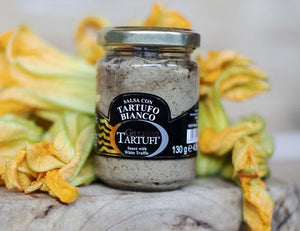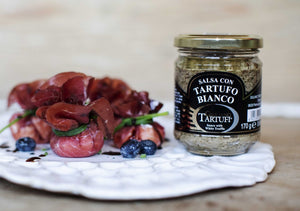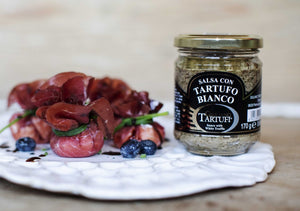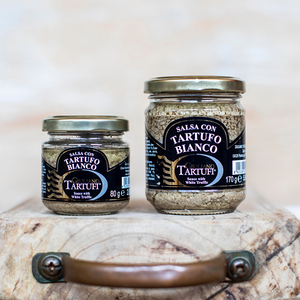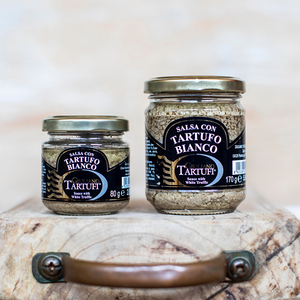 WHITE TRUFFLE SAUCE
White truffle, mushrooms and green olives for a real explosion of flavor. This sauce is  perfect as a base for all truffle dishes. 
You can use it directly to create first courses of pasta, make deliciuos sandwiches or use it as a dressing for fish dishes and omelettes.
Try our recipes!
A colorful & delicious tuna tartare
Bresaola dumplings with truffle
Nome: Salsa con tartufo bianco (80-130-170 g). Ingredienti: Funghi coltivati (Agaricus bisporus), olio di semi di girasole, olive verdi, Tartufo bianco 1% (Tuber magnatum Pico), sale, aroma, acido ascorbico: E300. Tmc 36 mesi - Conservazione: Temperatura ambiente. Una volta aperto conservare a +2° / +4° e consumare entro 7 giorni. Allergeni: Il prodotto non contiene sostanze allergeniche, nè  glutine, nè OGM. Conservanti: Presente E300. Prodotto in Italia da Giuliano Tartufi S.p.A., Zona Ind.le Sud 06026 Pietralunga (PG).
Reference: STB 80 – 130 – 170